Discover more from Ethernal World
Updates from the Ethernal, a multiplayer dungeon generated and owned by the players.
Over 1,000 subscribers
Interview with Pixel Artist ヘルミッペ
Introducing the Ethernal x Hermippe Heroes Limited Art Collection
We are excited to work with artist Hermippe (Komiyama Takashi) again on a new limited art collection: Ethernal x Hermippe Heroes. Based on the Ethernal hero classes, we are releasing a total of 5 artworks. The first of the collection ✧Mage✧ is now live on OpenSea, until Tuesday, June 30 at 12 PM ET. Check out the art token and learn more about the collection at the end of this post.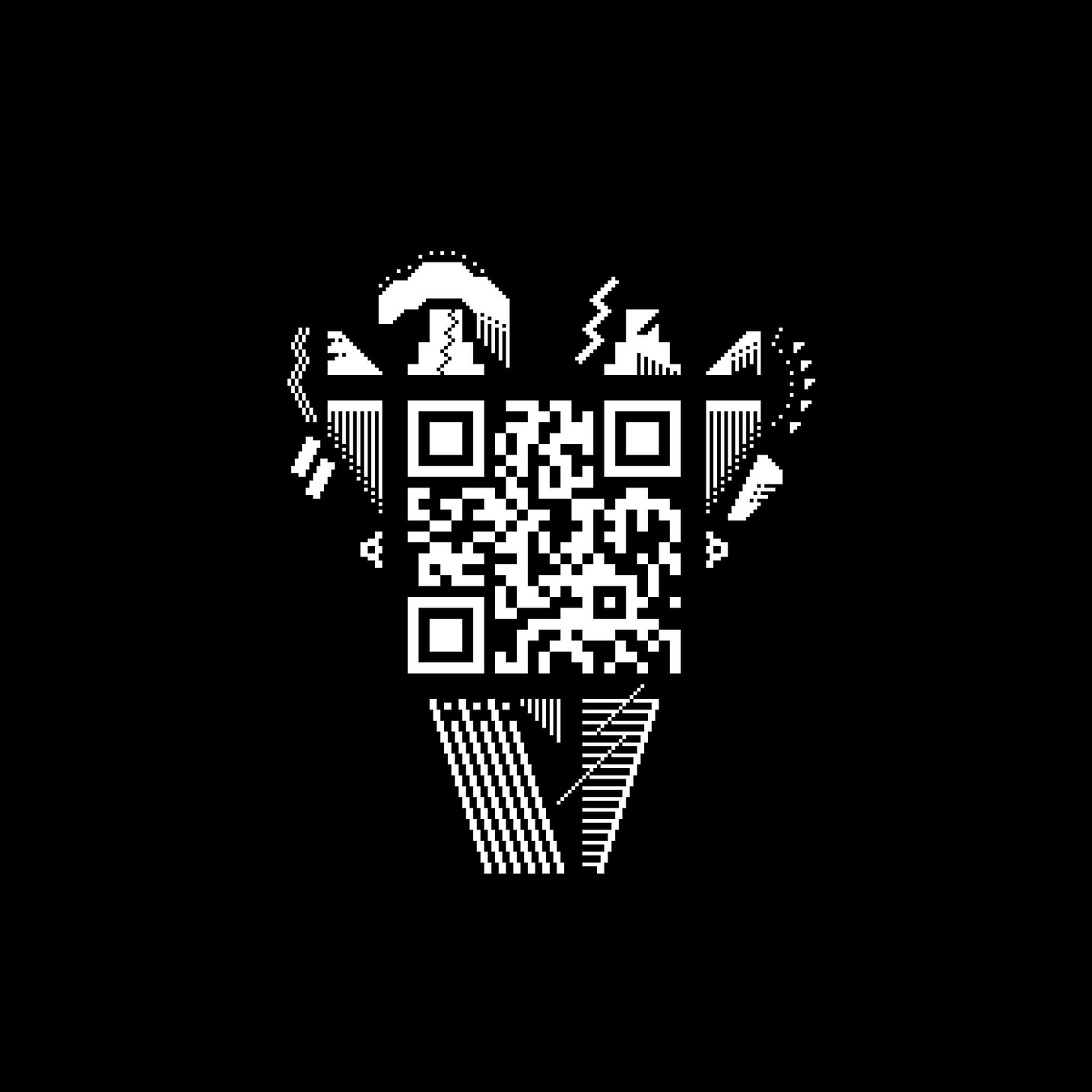 Pixel Artist Interview
Hermippe (Komiyama Takashi) is a Japanese pixel artist, illustrator, and VJ, who works across a variety of mediums, including music videos, embroidery, merchandizes, ZINE, and more.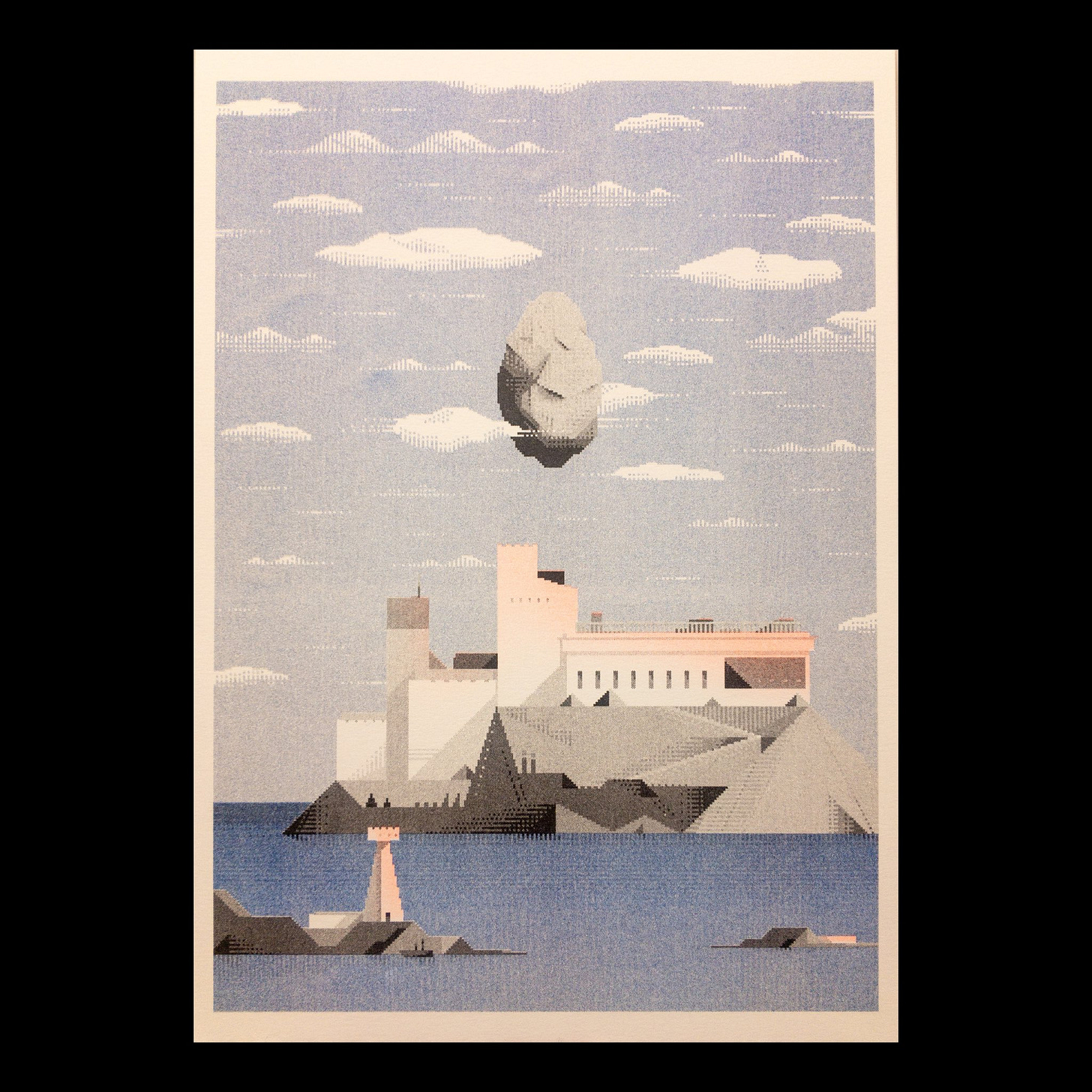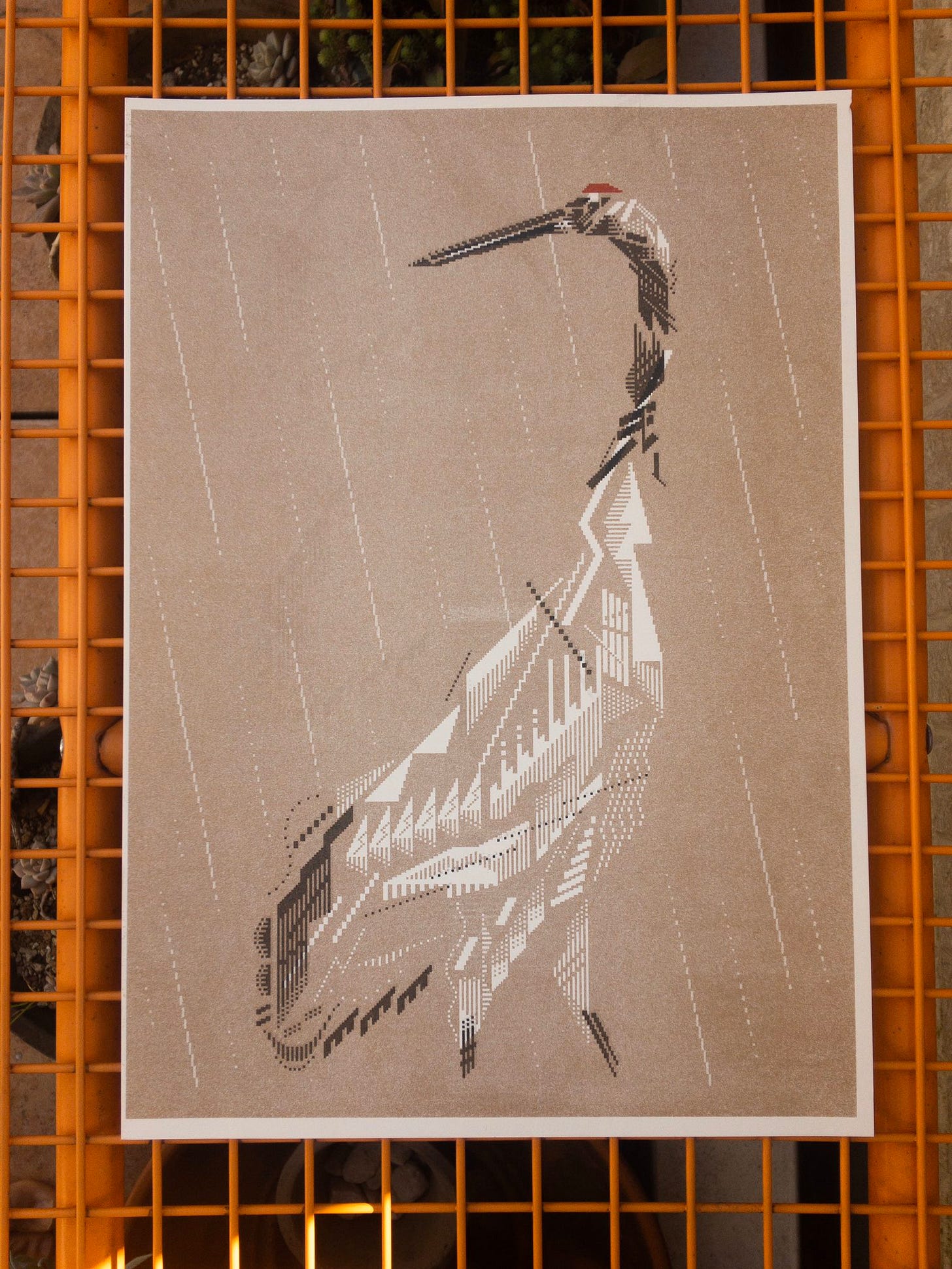 Ethernal: Hi Hermippe, please introduce yourself and tell us about your work.
Hermippe: I'm an illustrator and pixel artist. The topic of my work is often about the housing complex in Tama New Town where I grew up, insects that I observe, or sci-fi stories. I also make music videos, embroidery, record jackets, ZINE, and collaborate on commercial products and VJ.  
I started to draw when I was very young, but I don't remember how it got started. Instead of playing with toys, I was always drawing on stock-forms at home. I began to study drawing seriously when I was 16. Then I attended an art college. I used to draw miniature drawings with a ballpoint pen and started pixel drawing about 7 years ago.
イラストレーター(ドット絵)。昔飛び出した故郷・多摩ニュータウンで見た気がする集合住宅を描いたり、SFのお話の挿絵を描いたり、虫をよく見て描いたりして暮らしています。ミュージックビデオ/商品コラボ/VJ/刺繍/レコードジャケット/ZINEなど制作。
物心がつく前から描いているので、きっかけは憶えていません。遊び道具の代わりに、家にたくさんあったストックフォームにずっと絵を描き続けていました。絵の勉強を本格的に始めたのは16才の頃でした。その後、美術大学で学び現在に至ります。ドット絵は7年ほど前から描いていましたが、それまではボールペンによる細密画を描いていました。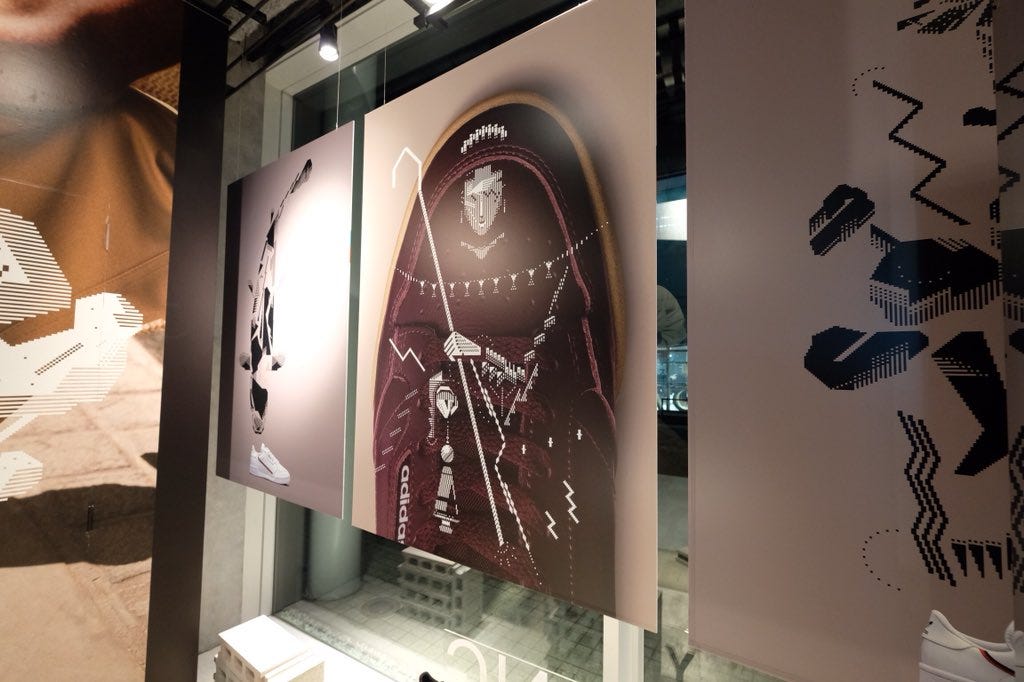 E: What is your process for creating your artworks?
H: I usually don't make a draft unless requested. I'll decide on the composition once I imagine the overall atmosphere of my work. Then I'll think about the proper balance of colors and techniques. Finally, I'll set up a specific color palette, perspective, and resolution, etc.
普段は「ラフを提出しろ」と言われない限り、下書きはしないで作り始めます。最初に全体の雰囲気を考えて構図を決めます。それに合わせて色のバランスや技法について検討します。それらを踏まえて具体的なカラーパレットや立体感の程度、解像度などを設定します。
E: What are your inspirations?
H: I'm inspired by the ideas of "surrealism in everyday life" and "estrangement". Regarding "surrealism in everyday life", although I often choose landscapes and natural objects as motifs, I focus on the housing complexes or insects around them. This unusual combination of normal motifs and unexpected elements strengthen the feeling of "surrealism". On the other hand, my hometown, Tama New Town, is my inspiration for "estrangement". Tama New Town is a residential area bulldozed from a natural hilly area (the stage of Studio Ghibli's Pom Poko). This kind of "New Town" can be seen everywhere in Japan. Their distinct "well-organized design" as well as having "everyone being outsiders" make me feel unnatural and sad, which informs the original feeling for my works.
「非日常」と「寂しさ」です。「非日常」について、普段は風景や自然物をモチーフに選ぶことが多いですが、身近にある集合住宅や、その辺にいる虫に注目して描いています。誰でもよく知っているモチーフが意外なものと組み合わさることによって、日常とは異なる部分が強調されるように感じます。「寂しさ」について、自分が生まれた「多摩ニュータウン」は、自然溢れる丘陵地を切り開いて作られた住宅地です(スタジオ・ジブリの「平成たぬき合戦ぽんぽこ」の舞台です)。日本に点在する「ニュータウン」と呼ばれる形式の住宅地特有の「整然とした街並み」「全員よそ者」といった部分に違和感や物悲しさを感じていたことが原体験としてあります。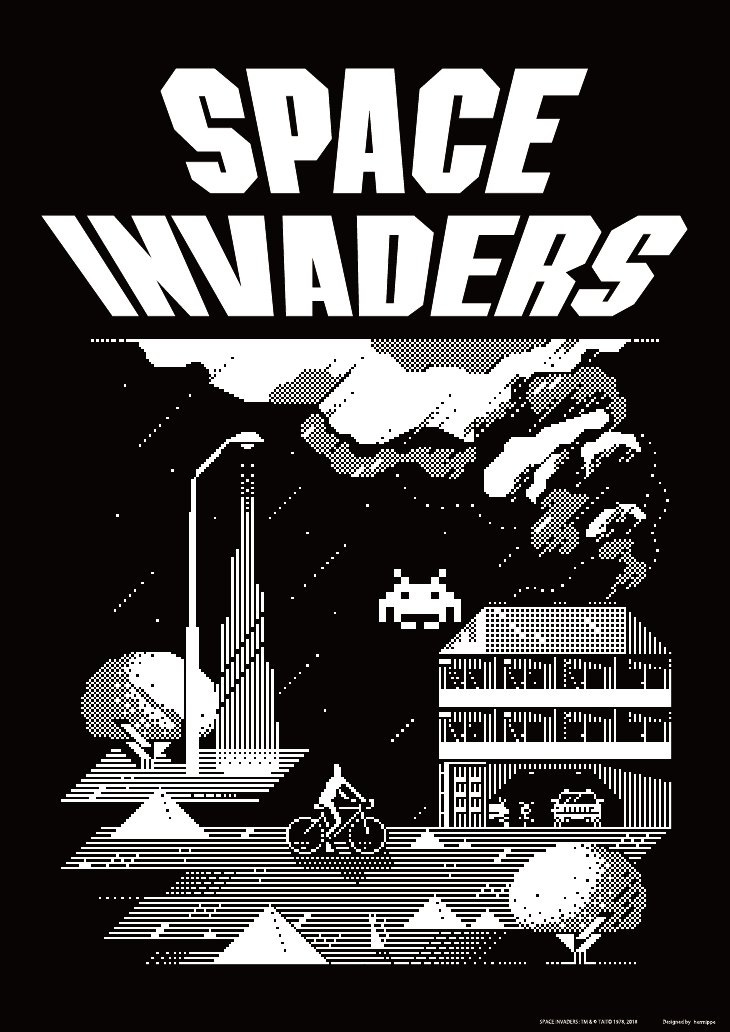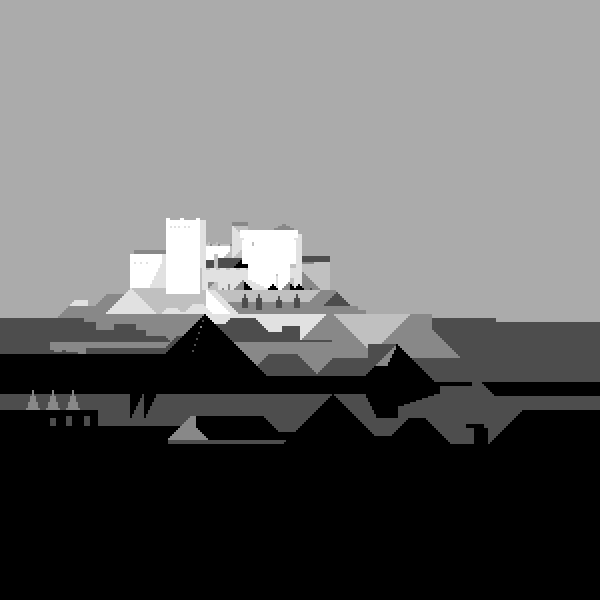 E: Who are your favorite artists?
H: Manabe Hiroshi and Samuel Jessurun de Mesquita.
真鍋博/メスキータ
E: Why do you choose to make pixel art?
H: I enjoy the restrictions and rules. In Japan, there is a 17-letter form of poetry called the "Haiku" which is similar to pixel art. It's fascinating because you have to express the scene that you are describing within the limitations.
制限やルールを楽しむためです。日本には「俳句」という、17文字で情景を表す詩の形式があります。限られた要素で情景を表す点に面白みを感じています。
E: There are a lot of game-inspired visuals in your work. What are your favorite games?
H: Bugtronica (iOS app) / Sword&Sworcery (iOS app)
Bugtronica(iOS app)/スキタイのムスメ(iOS app)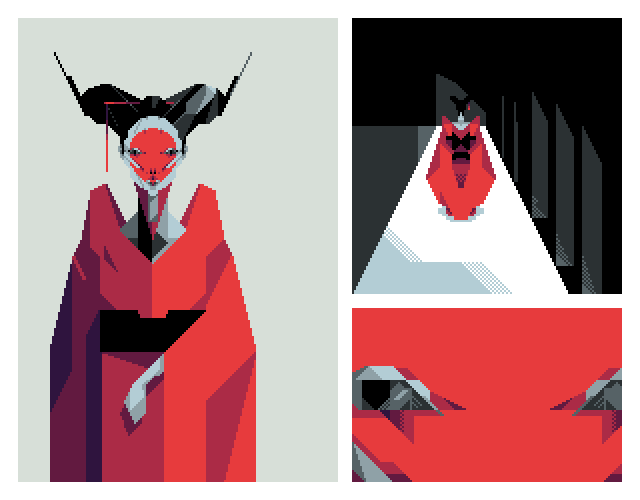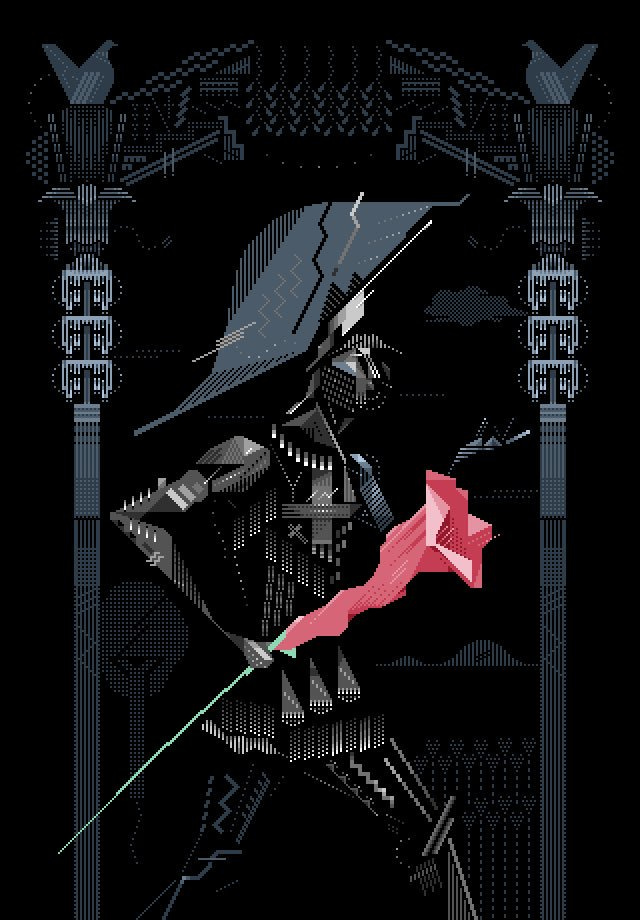 E: What do you think about cryptocurrency and crypto art?
H: The pixel art and GIF animations that I use as production tools are expressions unique to digital. It is a difficult medium to add and access value. But I became more interested because the concept of value changed due to blockchain technology.

Someone had defined public blockchain as "digital resource" because of its natural phenomenon-like nature, which is difficult to control by the will of a particular person or organization alone. I think there are similarities in the "game-like characteristics" and "storytelling" that I have in mind when creating my work. The similarity is that although each (a blockchain or artwork) is made by someone, it doesn't turn out as expected, but there is value in it.



制作手段としているドット絵やGIFアニメーションは、デジタル特有の表現です。作品としての付加価値をつけることが大変な媒体ですが、ブロックチェーン技術によって、その概念が変化したことがきっかけで興味を持ちました。
パブリックブロックチェーンが、特定の人物や組織の意思だけではコントロールしにくい自然現象のような性質をもっていることから「デジタルな資源」と定義した人がいました。創作する上で意識している「ゲームのような特徴」や「物語性」においても、それと共通する部分があると思います。それぞれ人が作ったものではあるけれど、思い通りにならない、でもそこに価値がある、、、という点が共通した魅力であると思います。
https://crypto.watch.impress.co.jp/docs/event/1135831.html
E: As a VJ, you also work a lot with music. Who are your favorite musicians?
H: Arthur Hnatek, 鎮座DOPENESS, New Zion Trio, and SUPERSTARS
~ Questions from the Ethernal community ~
EC: What is your fascination with doing all of your artwork on an iPhone about? Why have you chosen the iPhone as your medium? What are the pros and cons? Don't your thumbs hurt after a while ... what about your eyes, do they get stressed out?
H: I chose the iPhone because I can draw on it at any time. Being able to draw in bed, on the bus, during trips, or pockets of time between meetings really attracts me. Also, because of its small screen, I can see my entire work very well which means it's easy to decide on my work's shape. I only use my right index finger to draw, and I'm used to it so it's not a big deal. However, my left little finger feels painful sometimes because I hold the phone for too long.
iPhoneを選んだのは「いつでも描ける」からです。布団の中や電車、旅行や打ち合わせ中など空いた時間にずーっと描いていられるのが魅力です。また、画面が小さいので全体を見ることが出来るため、形をとるのが楽です。右手の人差し指だけで描いていますが、慣れたのでもう辛くありません。iPhoneを持つ左手の小指が少し痛い時があります。
EC: Do you plan on minting more artworks on Ethereum?
H: Of course. I am excited and hope to have more opportunities to collaborate.
もちろん興味はありますが、良い出会い次第です。
---
Ethernal x Hermippe Heroes
Based on the Ethernal hero classes, we are releasing a total of 5 new artworks: a new limited artwork every 14 days. Each artwork will have a maximum of 20 art tokens.
Similar to our first limited art NFT release, 「the entrance」, each token comes with high-resolution JPEG and animated GIF files, original sketch, and mobile wallpapers. Collect all five tokens to receive special high-resolution JPEG and animated GIF files with all the heroes in portrait and landscape views.
✧Mage✧, the first of the collection is on sale on OpenSea, until Tuesday, June 30 at 12 PM ET.