Discover more from Ethernal World
Updates from the Ethernal, a multiplayer dungeon generated and owned by the players.
Over 1,000 subscribers
Alpha Mumbai Updates 08.24
Food bank, Ya-sha Ninja, and more updates
Greetings from the Ethernal,
We've made a lot of fixes and updates since moving to the Matic Mumbai testnet. You can also keep track of our progress by joining our Discord community.
New Food Bank feature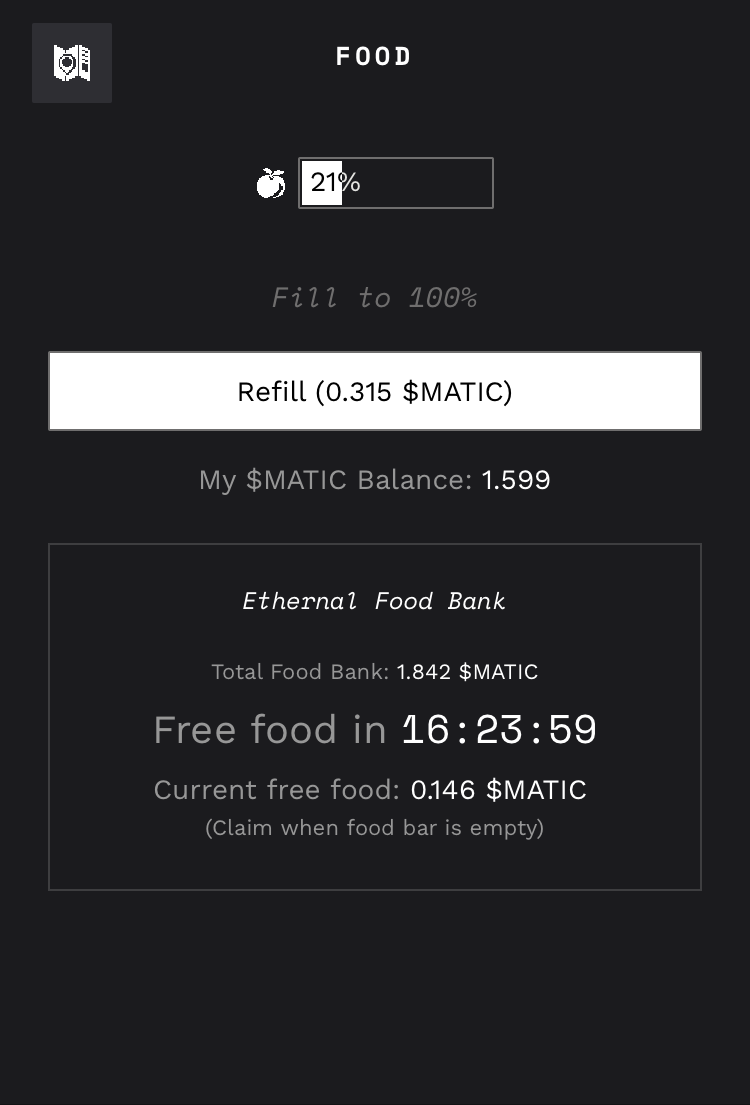 A "Food" mechanism has always been designed into the dungeon gameplay. Since our game is built on-chain, every move a player makes requires gas (fee in $MATIC) to be paid. We let players pay once for "Food" which pays for all transactions, instead of paying for gas on every move (with annoying pop-ups). Players are incentivized to move in the most efficient way possible to optimize their "Food" usage.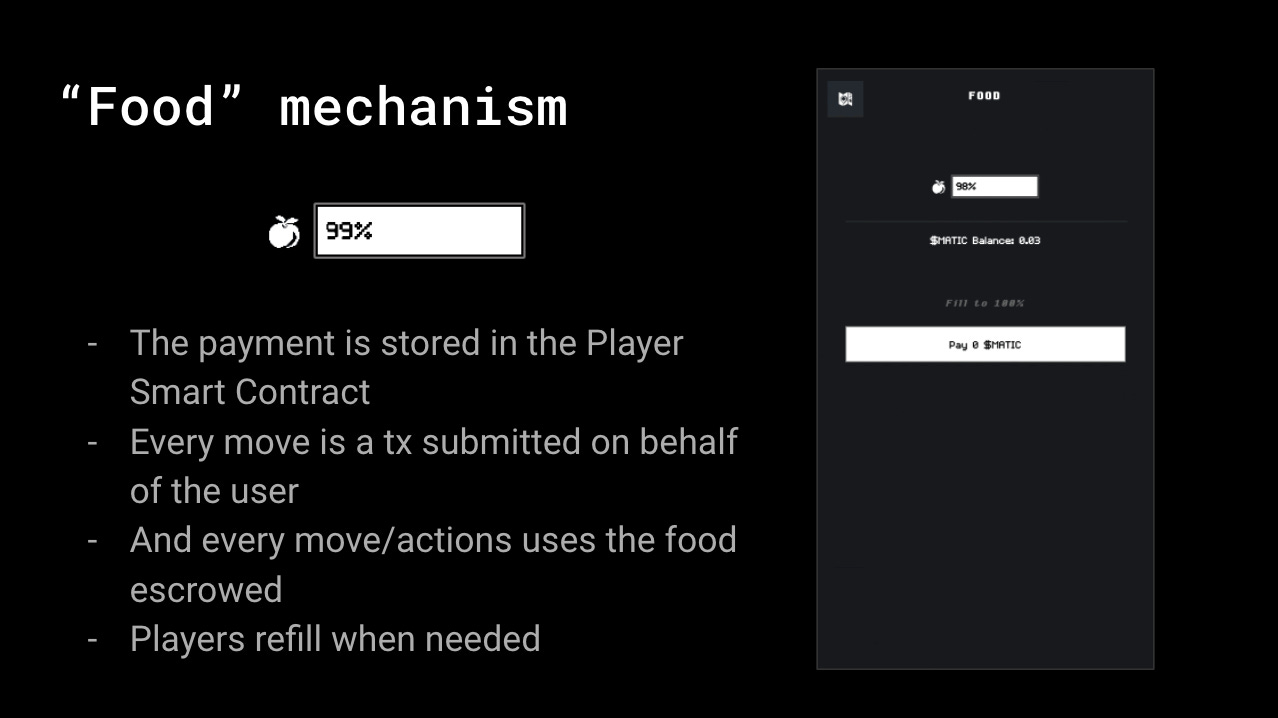 For our Alpha, we've been testing "Daily Food" on Discord with our playtesters: every day at 3 PM (ET) we sent some $MATIC to players that messaged us for "Food". Our new Food Bank feature allows players to claim free "Food" inside the game. Based on a curve, the amount of "Food" a player can claim depends on the total $MATIC balance in the Food Bank. Food Bank's balance increases with more activities in the dungeon. I will share more details about this design in a future post.


All updates
💀 Monsters & combat
Combat with bare hands feature

Call for help feature

Drop & spawn rate updates

Monster stats updates

Monster display updates
⚔️ Gear
New class-specific gear

Gear durability and stats updates

Uncommon gear update

Select all items in vault transfers
☄️ Dungeon Keeper
Change room names

Paying taxes for foreclosed rooms
🤖 Dungeon Bot
Notifications for all activities
Economy
Claim free food from the Food Bank
Optimizations
Map init

More caching optimization
… and lots of bug fixes
Ethernal x Hermippe Limited Art
The fifth (and final) Ethernal x Hermippe Heroes limited art, ΔYa-shaΔ, went live on OpenSea, with over 4 ETH volume in the last 4 days! 🔥 Sale ends Aug 27th, 10 PM ET. Get it here.
---
Want to be an Alpha tester?
You can still reserve a key by following us and tweeting "open sesame" to @EthernalWorld. Or message us in #🗝️keys🗝️ on our Discord.

To get more updates and details, follow us on Twitter or join our Discord community.